Welcome to Memory Delta Wiki'
this wiki about STAR TREK  
anyone can edit
44 articles
since May-9, 2009 by Rock band please help.

Contents
Star Trek was an influential science fiction television series created by Gene Roddenberry that followed the adventures of the crew of the starship U.S.S. Enterprise. The show began with the production of the 1964 pilot "The Cage". "The Cage" featured Jeffrey Hunter as Enterprise captain Christopher Pike. The pilot was rejected by NBC executives as being too cerebral. In order to demonstrate the action-adventure potential of the series, another pilot entitled "Where No Man Has Gone Before" was produced. Replacing Jeffrey Hunter as Enterprise captain was William Shatner who starred as Captain James T. Kirk. The new pilot also starred Leonard Nimoy as Mr. Spock who was the only character to return from the original pilot after NBC's rejection of "The Cage". Response to the second, action-oriented, pilot was good and NBC gave the go ahead to the series.
Information
First Aired: September 8, 1966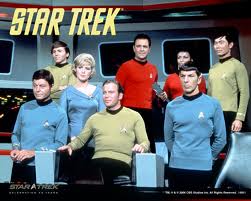 Air Day: Thursday
Air Time: 8:30 PM
Runtime: 60 minutes
Network: NBC
Genre: Drama, Science-Fiction, Action and Adventure
Picture of the day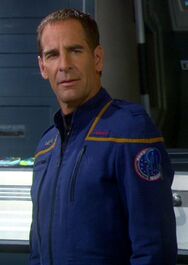 What's new
7-10-09- the new star trek movie
Untitled Star Trek sequel (17 May 2013)
Contribute to this wiki
To write a new article, just enter the article title in the box below.
Not sure where to start?
Community content is available under
CC-BY-SA
unless otherwise noted.